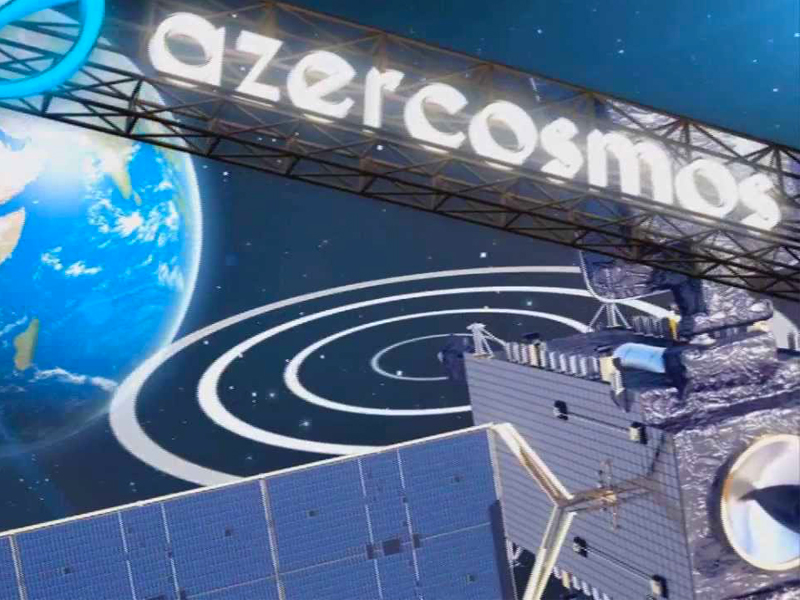 Azerspace-2 Communications Satellite Project Feasibility Study
Country: Azerbaijan
Client: Azercosmos
In 2013, Azercosmos Open Joint Stock Company (Azercosmos), a Government-owned entity, sought planning assistance for a feasibility study to assess the technical, economic and financial feasibility of the procurement, financing, launch and operation of a second communications satellite (Azerspace-2). The premier Azerbaijan satellite operator had successfully launched Azerspace-1 that year, and preparations were already underway for the regional carrier to expand broadcast and fixed satellite services in the C, Ku and Ka-band frequency bands.
At the same time, customer service and partnering inquiries were arriving from Sub-Saharan Africa, Western Europe, Central and Eastern Europe, the Middle East and North Africa, Russia and Central Asia, and South Asia (112 countries if a carrier wished to serve them all); with requests coming from multiple market segments - governments, enterprises, backhaul, governments, consumer broadband, and video contributors and distributers to name a few – the strategic planning variables and pending investment decisions were becoming increasing complex.
Azercosmos needed help establishing clear market and customer segment trajectories, making technological choices, setting priorities, timelines and investment plans, and at the bottom line, required a solid business case for its multi-million dollar investment decision.
The objective of our extensive business planning work with Azercosmos was to determine the technical, economic and financial feasibility of the procurement, financing, launch and operation of the Azerspace-2 communications satellite that would cover Azerbaijan, its surrounding region and Africa. Fielding a team of 15 senior professionals, our work supported eleven complex analytic and planning tasks, with our subject matter experts working in six time zones; with our cloud-based worksite, we could parallel process, while leveraging the efficiency and effectiveness that a true global team – with feet on the ground and fingers in the cloud – can provide.
Our work confirmed and characterized market demand and a competitive assessment across the 112 countries, assessed options and the availability of orbital slots, provided a conceptual design and technical configuration of Azerspace-2, estimated the satellite's capital and operating costs, assessed critical risks, and developed a financial model with a profitability analysis. We provided insights on the satellite's developmental impact, while giving insights on best practices for the Republic's space policy planners. Along with sharing value-added ideas for the Azercosmos primary and back-up ground control centers, we additionally provided training services to the operator's technical and marketing staff, along with private advice and counsel to Azercosmos' CEO and senior management team.
We engaged extensively with suppliers, discussing state-of-the-art planning ideas while alerting them to pending bid opportunities. As part of our work, we considered challenging industry drivers and disrupters, along with the realities that characterize the approximate 9700 transponders (competitors) that are available for lease on more than 260 satellites currently orbiting our planet.
We were proud to be selected via a competitive bidding process for this most important and prestigious work, and remain highly honored that we could serve Azercosmos and the Republic of Azerbaijan in this important commercial initiative, and its ongoing development of the country's space sector.