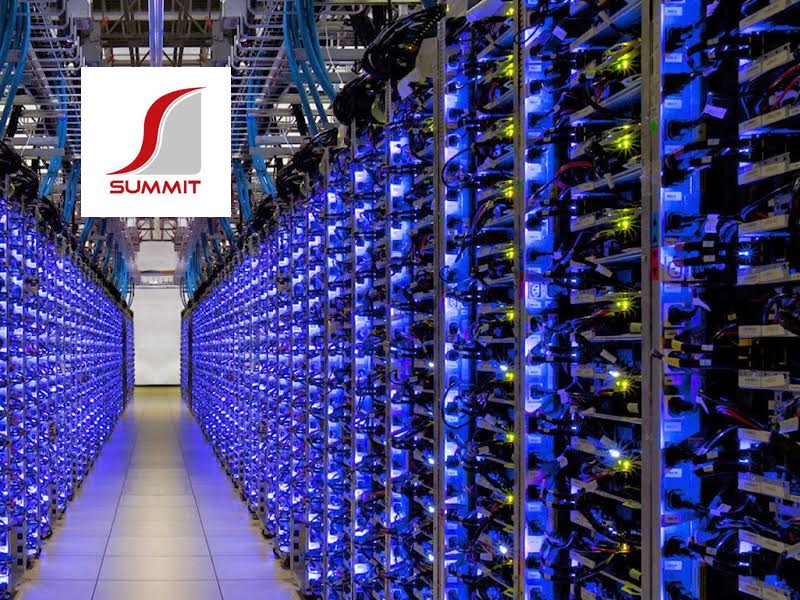 STS Data Center / Cloud Computing Business Plan
Country: Egypt
Client: Summit Holding / Summit Technology Solutions (STS)
In 2012, Summit Technology Solutions (STS) was seeking technical recommendations and an implementation plan to build a data center in Cairo, Egypt. As a leading Egyptian systems integrator and a business partner to leading U.S. technology vendors, STS serves as one of only two platinum partners to Avaya in the Middle East, and as a gold partner to Hewlett Packard and Cisco.
After a rigorous vetting process, we were selected to support STS. As we discussed the business planning activity with Summit's senior management and Board, we encouraged the regional firm to consider multiple data center sites and tiers, as we knew there was great regional demand and market growth. STS concurred and our engagement involved seven core tasks:
Assess the economic and market feasibility of building a Tier 2-4 data center in Egypt;
Research specific targeted consumer groups and identify their needs, budgets, unique buying characteristics and concerns relative to Tier 3 and Tier 4 data center services;
Develop the marketing plan and define the requirements for promoting data center services in Egypt and regionally;
Identify the appropriate tier and data design technologies;
Develop a facilities operational plan and forecast;
Develop the business plan, including the recommendation of funding and investment sources for the data center; and
Provide recommendations for the RFP for implementation of the recommended technologies.
Our project launched that fall; at the time, global IP traffic was expected to nearly quadruple by 2016, with business IP traffic growing fastest in the Middle East and Africa (a CAGR of 33%). Cloud computing applications were already on a fast rise, along with clear national policies to build a digital society and knowledge-based economy.
Interestingly, our work also transpired during a time of significant political and economic turbulence in Egypt. Our team continued to travel and our project schedule stayed on track, but the turbulence delayed many data center opportunities. It also created new buyers, as potential customers placed an increased focus and spending on business continuity and disaster recovery. Customer spending delays also led to tremendous opportunities for STS to support enterprises during their technology refresh cycles, given that the firm could provide an outsourced ICT solution.
We believe that technology (knowledge) transfer is a critical component of our service offering, so we structured our Egyptian market research to include a joint STS / GR team. This allowed our client to gain important insights regarding what was working well in Egypt (in terms of data center best practices), along with gaining critical exposure to potential customers who could benefit from potentially moving their data to an outsourced (e.g. STS) data center. The visits also provided a very good benchmark in understanding and evaluating existing quality, operational, and suitability standards available in the Egypt data center market, as well as market shortfalls -- which we believed STS could overcome to create a discriminating market advantage with their own data center deployment. Lastly, the visits also provided critical competitive and market planning insights that were incorporated into our Strategic Marketing Plan.
Our data center design utilized a minimum Power Utilization Efficiency Factor (PUE) of less than 1.5:1, as we recommended the broad global standard for data center efficiency. Our goal was to conserve electricity and reduce operational expenses for power, and also potentially increase the amount of revenue-producing space within the data center. This overall design acknowledged limitations based on the country's climate, cost of power, and quality of power (including need for maintaining backup diesel generators), but we ensured that objectives for a "green" data center were explicit in STS's data center design document.
Our work with global best practices gave STS additional planning and management insights, along with additional knowledge transfer through presentations to STS staff and their existing and potential clients. Our business plans detailed capital and operating funds, revenues, and related financial planning parameters, along with a full and staged model for the build-out. With a clear market focus and preliminary business plan, we then reached out to our established contacts at multilateral financing institutions to assess financing opportunities for STS; many responded with a high desire to invest.
STS honored us when they sought additional funding so we could return to Cairo to prepare the data center RFP, and surprised us by indicating that they were strongly considering pursuing a larger (confidential) investment that we had suggested throughout our engagement.
It became evident that what began as a data center study evolved into an opportunity for STS to leverage country and market forces to redefine their business, and the country's strategic location as a primary ICT hub and central transactional point. We thank STS, and are grateful to the entire STS team, for the opportunity to work together, and to support their business during a major time of national and industry redefinition.