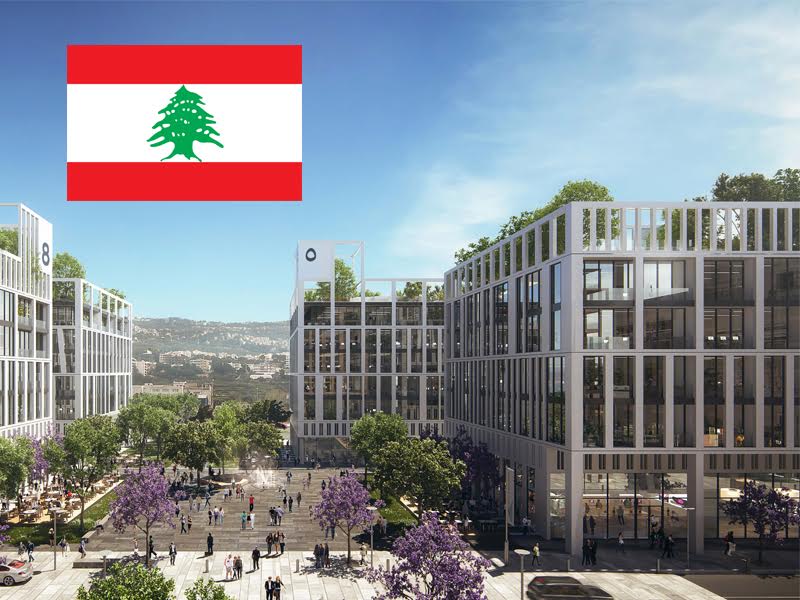 Beirut Emerging Technology Industrial and Research Center (BETZ)
Country: Lebanon
Client: Industrial Development Authority of Lebanon / US Firm / Funding Agency
International projects involve two (and sometimes more) countries, and legislation, treaties, conventions, contracts, agreements and other documents typically confirm the parties' rules of engagement. In developing and emerging countries, grant and foundation funding may support business plans, pilot projects and related activities that are the precursors to larger project implementations.
The Industrial Development Authority of Lebanon, a national investment promotion agency, and the Damour Municipality formed a joint venture company. Among other goals, the venture wanted to provide an enabling environment for the ICT sector, by building a technology park with state-of-the-art facilities. Located in the Damour hills, the anticipated $30M investment would be a hub for local and global ICT firms who wished to expand business in the Middle East and North Africa (MENA) region. At the time (and through today), the Beirut Emerging Technology Zone (BETZ) was an impressive and important government initiative in ICT.
A US government organization funded the technology park planning, and agreements were signed. A US firm began its work, citing Lebanon's strategic location, multitalented workforce, advanced information society and the ICT sector's 12.5% growth as promising indicators for the park. Planning work continued as the company moved from research to design. Drawings and schematics were shared, and communications were constant. Draft plans led to budgets and timelines for project implementation and then suddenly, after comments were provided to the latest round of work products, and the firm responded by sending revised materials, the conversation stopped.
And then, the firm spent 15 months attempting to get a response -- calls, faxes, e-mails, trips to Lebanon – all efforts to regain momentum. Although the Lebanese / IDAL were very gracious and responsive, neither party could seem to get the project reignited.
Eventually it became apparent that the project stakeholders needed help from an outsider. We were asked to assess the situation, determine what happened, if there was liability, and how the stalled project might restart (and how) or if it should close. If the project terminated, it was important to reconcile the project funds, and document the final results.
We undertook the engagement, along with the 19 pounds (8.6 kg) of paperwork that arrived for review.
Conducting a due diligence / audit requires an attention to guidelines, process and detail. We reviewed 17 contracting documents, comparing details to ensure consistency, and especially when amendments altered the original scope of work. We read every piece of correspondence between the parties, identifying individuals and their roles and relationships, so we could track content, and when reporting relationships changed (or disconnects might have transpired) in multi-party communications. And then we reviewed all the work products – the Economic Development Services (Book 1), Technology Park Concept Development (Book II), Due Diligence, Programming & Planning (Book III) and the Master Plan (Book IV).
Ultimately, our answer came in two forms. It took a careful eye to recognize that when the work scope amendments were signed, there were some discrepancies. However, those incongruities didn't seem large enough to cause the work stoppage.
Political risk is an important part of all international contracts, and it occurs when an investment's returns suffer as a result of political changes or instability in a country. Instability could stem from, for example, a change in government, legislative bodies, other foreign policy makers, or military control. In the case of BETZ, during the project's run time, key players in Lebanon's government changed.
What caused the work stoppage was beyond IDAL's and the US firm's control. The new government needed to temporarily stop the technology park concept, due to competing needs for the potential investment funds. At the time, Lebanon needed to strengthen its ICT regulatory function, along with supporting its ICT Ministry - and it is a government's obligation to determine how to allocate its scarce resources – and to change course when it deems such action as necessary.
In our due diligence / audit response and recommendation, we suggested that a form of arbitration could close the project on a positive note. As an outside / 3rd party, we could contact IDAL and identify that a project termination was acceptable; similarly, we could contact the US firm to discuss specific needs so that an early project closure would not cause reputation harm or additional loss. Our funding client accepted our recommendation, and we brought the parties and project to a positive conclusion through tactical communications on an individualized basis.
Once individual consensus was reached, we reconciled the work product deliverables against the original project budget, and provided quantitative recommendations for managing financial obligations between the parties. At the end of our work, we had facilitated a positive project closure for IDAL and the US firm, ensuring that neither organization suffered harm or loss. We then provided a summary report to the funding agency, including a financial report / recommendation, identifying a fair and transparent methodology to ensure an objective and effective project closure.
Project Note: Lebanon's ICT sector has redefined and grown dramatically since our project work, and in 2014, the ICT market was estimated at over US $380M and projected to reach US $530M by 2017. Its CAGR was 7.9% from 2009 – 2014, with an expected CAGR of 7.24% from 2015 – 2018. The sector's positive performance benefitted from massive investments in infrastructure, networks and broadband capacity, in addition to work by approximately 500 companies, most of which are small and medium-sized. Importantly, Lebanon's ICT sector is forecasted to directly and indirectly impact the country's GDP by more than US $6B by 2017.