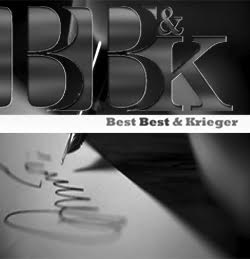 Best Best & Krieger
Legal Counsel / ICT
At times, our firm encounters specialized legal concerns when working with telecommunications authorities, regulators, service providers and / or related industry stakeholders. When working with municipalities, we know that legal, transactional or specialized contracting concerns may arise. In these circumstances, Best Best & Krieger (BB&K) serves as Global Resources' strategic partner, providing insightful legal analysis and recommendations for our client's concerns and opportunities.
BB&K is a California based law firm; with more than 100 years of experience, it provides general counsel, organization, transactional, legislative, and regulatory advice to its clients.
BB&K's Municipal Law Practice represents local government agencies, including joint powers authorities, municipalities, transportation agencies, water districts, and other special purpose local government districts.
BB&K's Telecommunications Practice represents local governments on telecommunications, cable television, and rights-of-way issues before legislators and regulators, and in the courts; BB&K attorneys provide expertise in governmental restructuring of departments and telecommunications operations, the operation and regulation of telecommunications systems, the restructuring and liberalization of telecommunications sectors, and the privatization of government-owned providers of telecommunications services.
The firm has also served as a legal consultant to foreign governments, international financial institutions, and foreign investment counseling firms on all facets of governmental restructuring and telecommunications law and policy.