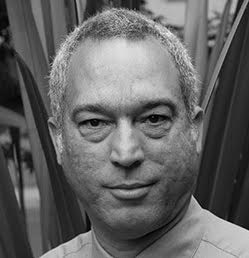 Dave Durkee
Consulting Associate
Technology
Dave Durkee is a Consulting Associate with Global Resources, and an accomplished senior executive and ICT consultant with over thirty years of experience in customer focused strategic leadership, management, and technical teambuilding. As a pioneer in cloud computing technology, Dave brings two decades of expertise in this small to large scale collaborative computing resource, along with his entrepreneurial, strategic and tactical capabilities to his worldwide clients.
Long before clouds moved from the sky to the organization, Dave designed large-scale public and private clouds for enterprises to run their public facing cloud offerings. His project installations required varied orchestrations to deploy client-specific applications, scale up, and / or decommission obsolete infrastructure, as well as provide dynamic monitoring, responses to failures of various types, and to maintain Service Levels within contracted parameters. Dave has managed and been responsible for all aspects of mission critical software as a service deployment, including data centers, systems, applications, networking, operations, security, compliance, performance, staff and quality.
Dave has also created special purpose clouds to meet specific client requirements, such as Big Data / Hadoop, and Infiniband (networking based clouds for ultra low latency). As part of his design work, he draws upon his deep knowledge and experience working with databases, servers, storage systems, high availability, architecture (data center, application, cloud), disaster recovery, networking, performance and security. Dave has also created virtualization management platforms for billing, SLA management, monitoring deployment, auto scaling, and autonomous fault remediation purposes.
Dave is the Founder, CEO and CTO of ENKI Corporation, a boutique cloud service provider that specializes in high performance, reliable, and fully managed custom cloud offerings, designed to meet specific customer business requirements. In addition to serving as CIO for ENKI customers, Dave has managed cloud migrations, and created and implemented cloud strategies, and P2V and legacy conversions. He has provided advisory services in the costing, design, implementation and assessment of business continuity and disaster recovery (BCDR), and designed, built and remotely managed data centers. For select clients, Dave has conducted technical assessments and due diligence, providing senior level advice and counsel regarding staffing, technology investments, systems, processes, M&A opportunities, and other strategic opportunities.
Previously, Dave served as Principle Consultant to Econiverse Corporation, specializing in designing autonomous infrastructure based on virtualized infrastructure, infrastructure design, application scalability and security. He was CIO at NetSuite, one of the first SaaS cloud providers, and was responsible for all aspects of the firm's information infrastructure; his data center won several industry awards, including the DM Review World-Class Solutions for 2000, and implemented ground breaking design and technological approaches later adopted by the industry. In his early career, Dave consulted on Unix and Relational Database systems to clients that included Quantum Corporation, Cisco Systems and Johnson Controls, International.
Dave is the author of, "Why Clouds Computing Will Never Be Free", a 2010 publication of Communications of the ACM, and has presented visionary technology concepts to the CIO of the USA. In his spare time, Dave enjoys international travel (Egypt, South Africa and Western Europe) and reading.