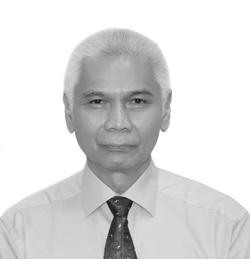 Indrawan Suparan
Consulting Associate
Indonesia
Indrawan (Indy) Suparan is a Consulting Associate – Indonesia with Global Resources, where he provides in-country business development, marketing and local support services to our clients, partners and in-country teams.
Mr. Suparan brings 20+ years experience in ICT business development, regulatory and institutional analysis, and market advice and counsel for firms expanding services in the Indonesian market. Mr. Suparan is particularly adept at presenting customized solutions that comply with local standards and regulations, while supporting multi-disciplinary and cross-cultural "client and partner" teams as they work towards common project goals.
Mr. Suparan has served as a Country Manager for SAF Tehnika, JSC, a Latvian digital microwave / data transmission firm, and Wavion, Ltd, an Israeli broadband wireless access manufacturer. He has also served as a Managing Director and President Director, for two internet service providers (ISPs) in addition to supporting Raychem (USA) on a range of network solution for voice, data & video services and related ICT projects. He brings technical expertise to our teams, in addition to an ability to bridge technical solutions with the interdisciplinary project challenges that typically follow.
Mr. Suparan's logistics support and sound judgment on the Indonesian business, policy and institutional climate provides our firm a "hands on" and local perspective, along with a deep well of resources for our ICT / infrastructure projects. His established relationships with key professionals at Indonesian and international ICT institutions (regional and in-country) further supports our clients' Indonesian and Southeast Asian business development objectives.
Mr. Suparan is a certified electronics engineer (ITB, Bandung), has a certified management degree from MBA Telkom University in Bandung, and resides with his family in Jakarta.