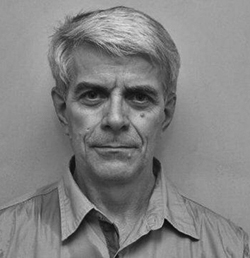 John Savageau, CGEIT
Senior Consulting Associate
Business Systems / ICT Architecture
John Savageau is President of Pacific-Tier Communications, while also serving as a Senior Consulting Associate with Global Resources. John provides consulting services and thought leadership to drive delivery of new technology and intellectual property, and has supported Global Resources' work with major public and private sector clients in Azerbaijan, Egypt, Indonesia and Romania, among others.
With more than 40 years experience developing and managing Information and Communications Technology (ICT) systems for both start-up and large multinational companies, John leverages his expertise in data center consolidation, enterprise architecture, facility development, disaster recovery, and cloud computing to introduce new technologies, processes, and business models to companies and governments in Palestine, Indonesia, Vietnam, Moldova, Benin, Brazil, Macedonia, and the Philippines.
In addition, John provides consulting for private companies in the United States and Canada requiring due-diligence on candidate properties either currently operating as data center space, or potential facilities under consideration for data center development
John's experience includes tenures as Chief Technology Officer at CoreSite, CTO at Pihana Pacific (now Equinix), VP of International Operations at Level 3 Communications, Owner and CEO of MagicNet (a Mongolian Internet Service Provider and systems integrator), General Manager of Global One China, Director of Asia-Pacific Operations at Sprint International, and 20 years as a communications officer in the U.S. Air Force.
John earned a Bachelor of Arts in Asian Studies and Information Systems Management from the University of Maryland, and a Master of Science in Operations Management from the University of Arkansas. He is a certified architect, and holds professional certifications in ITIL, TOGAF, COBIT, and Risk Analysis.