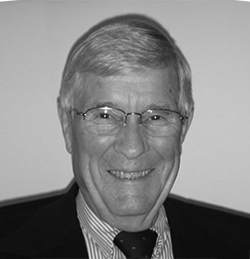 Philip Beaudoin
GR Advisory Board Member
In addition to serving on Global Resources' Advisory Board, Phillip (Phil) Beaudoin has served as a Board of Director or Advisory Board member to a range of technology, education and funding organizations that include Electro-Numerics, Inc., FLW, Inc., Signal Laboratories, the American Electronics Association, Electronics Association of California, Forum for Corporate Directors, Future Scientists and Engineers of America, Tech Coast Venture Network, Project Tomorrow, OCTANe Institute, Orange County Business Council, Lee Hecht Harrison, and the University of California, Irvine (Henry S. Samueli School of Engineering).
As a semi-retired senior executive, Phil's concluded his formal career as Executive Director of the Orange County Council of the American Electronics Association (AeA) in 2005. As a national trade association with the mission to "advance the business of technology", Phil was responsible for the growth and financial stability of the 200+ member Orange County AeA Council with oversight responsibilities for the Los Angeles and San Diego Councils as well.
Prior to joining the AeA at the Executive level, Phil held management, and engineering positions in the aerospace and technology industries, and in the Air Force.
Phil was President and CEO of Electro-Numerics, Inc., an electronics manufacturer of digital panel meters, timing clocks and sensors, having also served as Vice-President Marketing. As Executive Vice-President of Signal Laboratories, Phil was brought into the firm to restructure the organization and manage government contracts while he assisted the Signal Laboratories' President in readying the corporation for a successful acquisition.
Phil launched his career as a production engineer for gyroscopes at Minneapolis Honeywell before joining the Air Force as a Second Lieutenant, where he served as a Project Officer, evaluating aircraft fire control systems of century series fighter/bombers. He then continued these evaluations on the F-105 as principal design engineer at Republic Aviation Corporation.
Shifting to sounding rocket systems, Phil was a research engineer at Device Development Corporation before shifting to a civil service position as an Aerospace Engineer at Air Force Cambridge Research Labs. This experience led to serving as an Electrical Engineer on the Apollo Telescope Mount Project at NASA Goddard Space Flight Center, followed by joining the office of the Assistant Secretary of the Air Force as an Engineering Member evaluating contractor performance on major programs including the C-5A and Minuteman missile.
Phil continued his aeronautics career with Space Data Corporation, where he developed chemical and explosive payloads for sounding rockets used for upper atmosphere geophysical research; he capped his work at Vandenberg Air Force Base where he was managing a Minuteman I hardware processing and launch support facility.
Phil currently splits his time between his Board activities, the National Museum of the United States Air Force, and his hobbies. Phil mentors senior executives on their career and professional development activities. At the National Museum of the United States Air Force, Phil provides insight and knowledge to visitors about the aerospace technology they are viewing. Phil also serves as a member of the museum's Volunteer Advisory Council.
Phil holds a B.S. degree in Electrical Engineering from the University of Washington, and has a Commercial Pilot License with Instrument and Multi-Engine ratings.