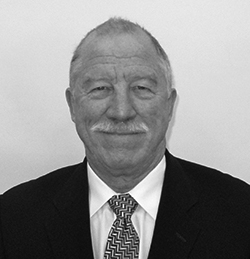 Robert Boyhan
Senior Consulting Associate
Finance and Compliance
Robert Boyhan is a Senior Consulting Associate with Global Resources; he brings senior expertise in analyzing organizations and their objectives, and designing projects and initiatives that improve business strategy, internal business processes, and overall operational efficiency.
Mr. Boyhan has over 25 years of executive experience in finance, operations, and systems implementation / facilities management, and has been instrumental in building and improving business infrastructures in information and communications technology (ICT) and high-technology organizations ranging from start-ups to state-owned enterprises of greater than 2,500 employees.
Mr. Boyhan's expertise has supported large and small-scale scientific, commercial, government and academic enterprises, and particularly those with unique staffing, security and / or regulatory requirements, or those organizations undergoing dramatic restructuring and business redefinition, especially in times of economic challenge or change. In addition to his US-based work, Mr. Boyhan has advised executives, and supported strategy and high-tech organizational planning and business management projects in Serbia, South Africa, and Turkey. Most recently, he developed the financial and operations model for STS' Data Center plan in Cairo (three different strategic and financial scenarios), and supported Azercosmos (Azerbaijan) in their financial planning for Azerspace-2, a mid-sized communications satellite.
Mr. Boyhan has also advised the California Manufacturing Technology Center, Venture Point (a government-funded organization providing services that support entrepreneurs and start-up businesses) and BioBarrier (a medical device company) regarding business planning and operations development.
In Serbia, Mr. Boyhan served as the key financial and operations analyst on behalf of the Serbian State Agency for the Protection of Intellectual Property Rights (IPR), as the Agency faced numerous operational challenges including inadequate premises, a lack of information technology and equipment, a dearth of qualified staff, obsolete procedures and organizational methods, and related institutional issues. Mr. Boyhan developed the quantitative models that allowed the Agency to understand its costs, fees, and operations; working with his USTDA Definitional Mission colleagues, he developed the terms of reference, budget, and staffing parameters, and provided key inputs regarding the impacts that the Agency's reconstitution and restructuring would have upon US exports to the Republic. His analytic work supported USTDA's Feasibility Study grant to the Serbian IPR, which ultimately led to a secure and transparent IPR business environment, while timelines for obtaining a trademarks and patents dropped from years to weeks, and the Agency's revenues were redefined to cover their operating expenses.
In South Africa, Mr. Boyhan evaluated opportunities for ICT / data networking projects, including national and metro-based broadband expansion initiatives, disaster management and business continuity programs, and e-education delivery mechanisms.
In Turkey, Mr. Boyhan worked with Türk Telekom and Meteksan Sistems (Turkey's largest IT / systems integrator) training senior technology managers in financial planning and decision-making techniques. He managed all aspects of a US Trade and Development Agency-funded grant, including budgeting, sub-contractor policies, and compliance with US government / USTDA contracting guidelines; as part of the in-country Feasibility Study team, he conducted all the economic and forecasting analysis for an ICT product line's potential expansion into Turkey and Central Asia.
Mr. Boyhan has additionally designed terms of references, budgets, staffing plans and related project parameters, assessed financing and partnership opportunities, and helped executives and top government stakeholders turn "visions" into "action plans" as part of due diligence assessments for USTDA projects in Africa, the Middle East and Eurasia.
Mr. Boyhan has served The California State University Office of the Chancellor as Director of Facilities and Administration with responsibility for planning and executing emergency preparedness, disaster management, and business continuity planning and implementation; managing the Chancellor's Office budget; providing administrative infrastructure; and supervising the facility's operations. Mr. Boyhan is a certified trainer for Campus Emergency Response Team activities. As a key member of an Executive team, Mr. Boyhan reviewed ICT projects, prioritized them, and ultimately recommended those that had the greatest cost / benefit to the US $100M organization.
Previously, he worked at the University of California - Los Angeles as the Director of Business Development for their internationally-focused Sponsored Research Organization. In this position, he was responsible for designing and implementing technology transfer partnerships with leading technology parks, government organizations, and commercial enterprises throughout Asia, Europe and the US.
In 2000, Mr. Boyhan was the first employee hired by the two co-founders of Pranalytica, Inc., a high-tech start-up that developed unique and highly sensitive gas detection equipment with industrial and defense applications. As Director of Operations and Finance, Mr. Boyhan built the firm's administrative infrastructure, established its accounting systems, recruited core staff, and co-authored US government grant proposals (resulting in over US $13M in funding), and the company's business plan. To date, Pranalytica generates over US $3M in annual revenues.
Prior to his move to California, Mr. Boyhan worked for AT&T Bell Laboratories (now Alcatel-Lucent Laboratories) for over 20 years. He first served as an internal consultant tasked with analyzing and improving administrative functions that supported over 12,000 global research and development scientists and 5000 administrative staff persons. His analytic and leadership expertise led to management positions in finance, facilities, and technical compensation, until his promotion to the Executive team as the Technical Operations Director for the AT&T Microelectronic development organization (a US $3 B global enterprise).
Mr. Boyhan received his Bachelor of Science degree in mathematics from Alliance College, his Masters in Management Science (Finance) degree from Steven's Institute of Technology, and an Advanced Professional Certificate from NYU's Stern School of Business in International Business. In addition to his in-country project work, Mr. Boyhan has traveled in Central America, Europe, Hong Kong and India.
Bob's Thoughts:
"Working as part of Global Resources' project teams has always proven to be exciting, with the exposure to diverse cultures, the opportunities to contribute to the growth of developing and emerging markets, and the professionalism of both Global Resources' clients and my colleagues. One assignment that stands out for me was our evaluation of a diverse set of ICT projects in South Africa. In addition to considering a range of technical, financial and operational questions, we had to address core issues regarding digital diffusion and how to link policy goals at both the Provincial and City levels with practical project initiatives – and for populations and geographic areas that were historically disadvantaged. South Africa is profoundly rich in resources, and it was an honor to be able to play a role in considering how the country's resources, its digital infrastructure, and a focus on specific policy goals may help to improve specific population segments' opportunities over time".