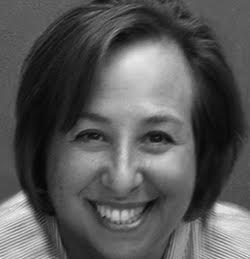 Sima Fishman
Senior Consulting Associate
Strategy and Finance
Sima Fishman is a Senior Consulting Associate with Global Resources, where she serves as a business strategist focused on quantifying the impact of specific business initiatives and activities. Sima's experience spans the ICT, energy, and government sectors, and she has worked in more than 20 countries on five continents.
Sima's background includes extensive work for international agencies, including the World Bank, the Islamic Development Bank, the Asian Development Bank (ADB), the United States Agency for International Development (USAID), and the United States Trade and Development Agency (USTDA). She has also worked directly with beneficiary government agencies and corporate clients; as an example, in Indonesia, Sima advised the Ministry of Finance on government operations and reforms, including the privatization of PT Indosat, and business planning and performance analysis for PT Telkom.
She has also worked with the international community in supporting regulatory institution building in Bangladesh, the Philippines, and throughout Southern Africa. Sima is an experienced facilitator of knowledge exchange, having organized worldwide conferences on sector reform and financing, focused on the ICT industry and its sub-markets.
Sima has supported the US Government's implementation of an ICT system, as her team built a modeling tool to allocate costs to individual users (i.e., US government agencies). Sima designed the cost analysis framework that compared the government-wide system's economic benefits relative to uncoordinated individual agency procurements. She also developed a sampling plan that validated commercial vendors' pricing compliance (to the government-wide system) with a requirement to match least-cost pricing to commercial customers.
Sima's additional experience includes ICT and infrastructure finance engagements focused on growth strategy (organic and inorganic) and development, feasibility studies, partner selection process management, due diligence, program planning and management, and post-merger integration. She has worked with multilateral lenders, investors, and other third parties preparing and evaluating business models and documentation for major communications-related investments, including valuation, revenue adequacy assessments, and expert witness testimony.
Sima's experience includes leadership roles with international consulting organizations and highly-specialized consulting firms including PricewaterhouseCoopers, Avascent, Futron, and Altman Vilandrie; she has also served in-house in corporate finance positions with operating companies. Most recently, she served as Director of Financial Planning and Analysis (FP&A) for RCN Corporation, a regional cable television and telecom company in the U.S.
Sima holds a Bachelor of Arts in Mathematical Economics from Temple University, and a Master of Business Administration from Duke University's Fuqua School or Business.