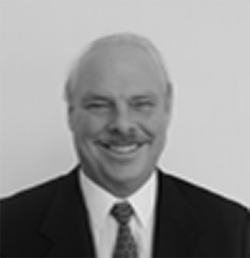 Stuart P. Browne
Senior Consulting Associate
Technical
Stuart P. Browne is a Senior Consulting Associate with Global Resources where he serves as a telecommunications / information and communications technology consultant with over three decades of international experience in satellite and terrestrial network planning and implementation, project development, and executive level business management.
His technological expertise includes satellite communication network design, teleport development, wide area network management, wireless data communications, and implementing and developing broadband network infrastructure for governments, non-governmental organizations (NGOs), international financing institutions, corporations, utilities and network service providers.
Mr. Browne brings senior technical and management experience to his clients from over 60 work assignments in Africa, Asia, Europe, the Middle East and the United States; he has worked on behalf of network service providers (AT&T, Bell South, MCI, Verizon, US West, WorldCom), government organizations, postal, telephone, and telegraph authorities (PTTs), telecommunications equipment manufacturers (Comtech, Gilat, iDirect, Mitel, Titan Link-A-Bit, STM Wireless, and SSE Telecom among others), global corporations, and the United Nations.
As a successful entrepreneur and CEO, Mr. Browne has structured and negotiated start-up financing, developed strategic alliances with satellite operators (JSAT, MEASAT, INTELSAT and Orion) and managed a Hawaii based network / teleport company to profitability, leading to its sale to Mitsubishi Corporation.
In the last decade, Mr. Browne's satellite engagements have also included:
2014 - Azercosmos
2012 - Emerging Markets Communications (EMC)
2012 - Signalhorn GMBH
2011 - The African Development Bank
2010 - 2011 - The Global VSAT Forum
2010 - The United Nations (UN) VSAT Task Force
2009 - The United States Agency for International Development (USAID)
2009 - The Port of Los Angles
2009 - SkyPort Global Inc.
2008 - 2009 - The US Department of Homeland Security (DHS)
2009 - The US National Oceanographic Atmospheric Administration (NOAA)
2006 - Southern California Edison
Mr. Browne's specific expertise focuses upon:
Technology:
Network Analysis and Design – TCP/IP based telephony, data and video networks
Satellite Communications – FDMA-SCPC, SCPC-DAMA, TDM/TDMA VSAT network development
Strategic Network Development – Technology planning and product management
Global Network Operations – Wide Area Networks, network operation centers, satellite channel management, network assessments, troubleshooting and reconfigurations
Applications of new technologies, market expansion, partner and channel selection
Management and Business Planning:
Competitive Analysis – Coverage and applications; supplier pricing and procurement; global industry competition
Business Development and Operations – Acquisitions, reorganizations, restructurings, business partnerships; Opportunity identification and deal capture
Business Analysis – Capital structure, cash flow, forecasting, risk analysis
Negotiations – Supplier contracts, joint ventures, multi party deal structures and mergers and acquisitions
Expert Witness – Technical testimony in satellite and network legal cases
Mr. Browne is honored to have served all his global clients, and proud to have contributed to economic and social development strategies through these sample engagements:
Managed the transfer of Intelsat IBS / IDR satellite modem technology from Nokia to SSE Technologies
Created a pioneering Satellite Internet Service business that linked ISP's across Asia and the Pacific region via satellite to the US Internet backbone
Served as Vice President, Asia/Pacific for Titan Satcom (Link-A-Bit); developed and implemented a country-wide satellite network for the Bank of Agriculture in Thailand on the Thaicom 2 satellite
Planned and developed the federally funded Educational Telecommunications data communications network project connecting fifty-five school districts in Alaska across four time zones via the RCA Satcom F1 satellite
As Chief of Telecommunications Planning for the State of Alaska, he developed a state wide government network linking Juneau, Anchorage, Fairbanks and smaller Alaska cities with the "lower 48" states via satellite-based T1 lines, cutting the annual OPEX budget in half
Mr. Browne earned a Bachelor of Science in Electrical Engineering from the University of Wisconsin and a Master of Science degree in Telecommunications from the University of Colorado. He holds several FCC radio licenses, is a published author, and often presents at international technology conferences and forums.